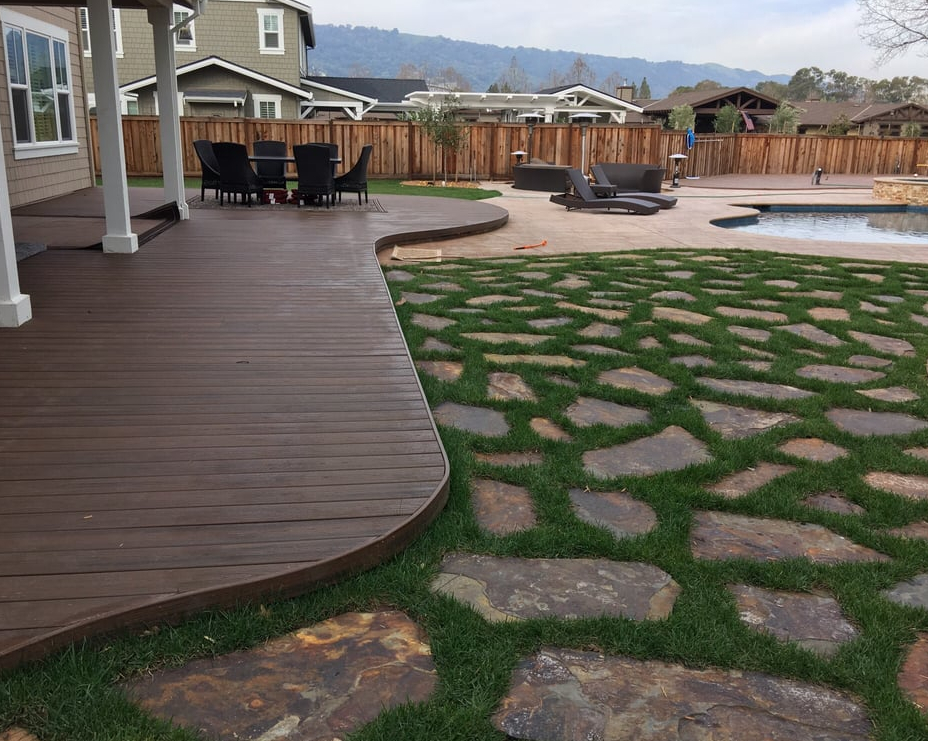 Near the desert dunes of California's Death Valley is where you'll find the best concrete contractor in all the Golden State. Anyone who is interested in adding rare beauty to their outdoor living space should consider what Fontana Concrete Company has to offer. Our company has been producing work in quality concrete for a long, long time, and we can do the same for you. Call us today at (909) 766-9768.
Our business was founded on the idea that our customers deserve only the best concrete workmanship. This also goes for brick and natural stone. Whether your project is large or small, we will give you all the attention and personal service your project demands. Our construction professionals are experienced craftsmen who take pride in their work. You can have confidence in Fontana Concrete Company because our team has the knowledge, skill, and equipment to complete your project on time and within budget.
If you're thinking about adding a pool, hot tub, fountain, or artificial waterfall, we will custom design and install it to your precise specifications. We'll also make sure you get the best value for your money by offering comprehensive planning and creative landscaping solutions. Fontana Concrete Company has been constructing beautiful concrete designs in Fontana, California since way back, and we can do the same for you!
Concrete Construction in Fontana, California
If you're looking for a concrete contractor in the Fontana area, look no further than Fontana Concrete Company. We've been servicing Southern California for parts of two centuries now, and we know how to do it right. We'll build your outdoor living space using only the highest quality materials available, and our construction team will always keep things neat and tidy during construction.
We have a firm grasp of a number of masonry trade techniques owing to our considerable experience in the field. We construct driveways, patio decks, and practically any other type of concrete project you can think of (which is a lot). The specialists who execute the task are likewise more than happy to offer recommendations on how to enhance an existing concept should you wish to do so.
The following are some of the more involved types of concrete projects we offer:
Driveways & Sidewalks

Patio Decks

Spray-on and colored finishes

Landscape and retaining walls
We're also equipped to handle full foundation work and can expertly lay brick, natural stone, and interlock pavers should you so desire.
Fontana, California Natural Stone
Despite the numerous advantages of concrete, we believe it will be difficult to surpass natural stone. Our clients have expressed the same sentiment. That's all good and fine because we enjoy working with this material. It appears to harken owners back to ancient times when stonework was revered as a high art form. Marble floors are stunning. Granite countertops can transform an ordinary kitchen into something truly magnificent.
Fontana, California Brick Masonry
Of course, no Fontana, California contractor would be worth his salt unless he provided expert brickwork services. Our crew creates walls, fireplace surrounds, pool coping, walkways, and a long list of brick features. We'll provide you with neat and elegant steps or driveway edging while providing tough but rustic walls.
California's premier concrete contractor is right here at Fontana Concrete Company. Call us now at (909) 766-9768.