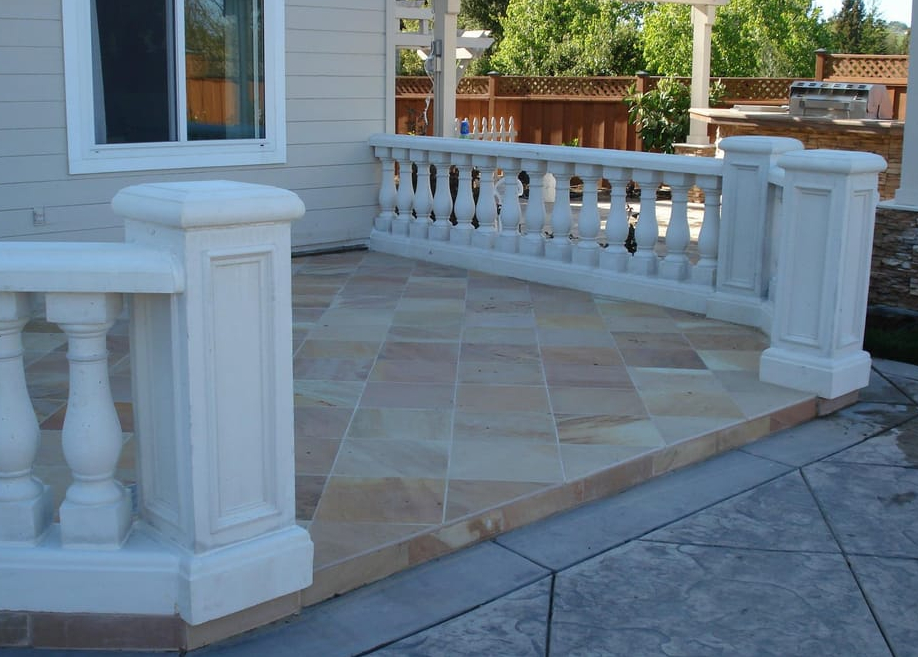 Concrete construction here at Fontana Concrete Company is second to none. With over 20 years of concrete construction experience, you can rest easy knowing your concrete job will be done to the best standards around.
Our large fleet of heavy equipment allows us to handle any size job with ease and efficiency, leaving you more time for other parts of managing your construction project. If you are in need of professional concrete services in Fontana, California, then look no further!
We also offer a wide variety of services for commercial construction projects. Our company has worked closely with the local government, and we know exactly what is needed to get any public project off the ground. If you want to build a new road or maybe even an entire subdivision, we are the concrete contractors! Reach us by calling (909) 766-9768.
Quality Brick Masonry
Fontana Concrete Company also produces stellar results in brick and brick veneer. Clients often choose brick for walls and fireplaces, but this is so very far away from where we draw the line. Brick driveway edging, pool coping, and garden boxes are just a few of the ways in which it may be utilized. Brick pillars adorned with light fixtures are quite lovely. Can we make them? You bet we can! Make sure to inquire about brickwork services when you contact Fontana Concrete Company!
Beautiful Work In Natural Stone
You can't go wrong when hiring Fontana Concrete Company to provide you with services in natural stone. With literally years of experience, we have seen it all and done it all, providing our clients with beautiful work every time. From man-made rock walls to natural garden paths, there's no limit to what we can do for you!
Natural stone may be used for virtually everything we do with concrete. Even though natural stone does not offer the same variety of colors as concrete, it is still quite attractive when taken individually. Here are some examples of what we can do for you:
Limestone or flagstone flooring
Natural stone retaining walls
Natural stone stairs
Stone veneer
The most highly regarded work in the industry can be found right here at Fontana Concrete Company. Whether it's commercial or residential concrete, brickwork, natural stone, or even decorative concrete – Fontana Concrete Company has you covered!
Fontana Concrete Company services are your premier destination when it comes to construction in the Fontana area. We have been providing our services in brickwork, natural stone, and concrete for over 20 years now. As Fontana Concrete Company, we specialize in all sorts of construction in the San Bernardino County area. It doesn't matter if you need us for commercial or residential construction, we work with it all. As Fontana Concrete Company, we strive to provide our clients with top-notch service and the most modern technology in the industry! Call Fontana Concrete Company today for a free estimate! You'll be glad you did!
For a free estimate, call us today at (909) 766-9768.