Fontana Concrete Driveways
Fontana Concrete Company is a concrete driveway contractor in Fontana, California. We offer concrete driveway installation and repair services to residents and businesses in the Fontana area. Our concrete driveways are affordable, durable, and attractive. We use high-quality concrete materials and construction techniques to ensure our customers' beautiful and long-lasting driveway. If you're looking for a reliable concrete driveway contractor in Fontana, California, call Fontana Concrete Company today at (909) 766-9768!
About Fontana Concrete Company
We are a trusted Fontana Concrete Company that provides quality services to residents in the area. Our team is dedicated to meeting your needs and ensuring that you are satisfied with the finished product. We offer a wide range of services, so you can rest assured that we can handle your project from start to finish. Contact (909) 766-9768 today to learn more about our services or to get a free estimate. You won't be disappointed!
Concrete Driveways in Fontana, CA
Concrete driveways are a popular option for Fontana homeowners. They are affordable and durable, and they can last for many years with proper maintenance. If you consider installing a concrete driveway in your home, here is some information you should know. First, it is important to choose the right contractor to install your driveway. Make sure to ask for referrals and read reviews online before making a decision. Also, be sure to discuss your options with the contractor, including the type of concrete used, the color, and any decorative accents you might want. You can ensure that you get a quality driveway that will last for many years by taking these steps.
Concrete Driveway Installation Process
When you are getting a new concrete driveway installed, it is important to understand the entire process. This will help you know what to expect and make sure that the installation goes smoothly. 
Step One: Choosing The Contractor
The first step in concrete driveway installation is choosing the concrete contractor. You will want to choose a concrete company that has experience and expertise with concrete driveways because this can affect how long it takes them to complete your project. It also affects the quality of their work, so you will want to make sure that you do your research and select a reputable concrete contractor.
Step Two: Preparing The Area
The contractor will need to prepare the area for the concrete driveway by removing any old concrete or debris. They may also need to cut through any trees that are in the way with a concrete saw. Once this is done, they will be ready to pour concrete into forms and allow it to dry overnight.
Step Three: Applying The Concrete Driveway Finish
After the concrete has dried overnight, you can apply any finishing touches such as sealant or paint. If your concrete driveway was not sealed before installation, then make sure that you do this as soon as possible to protect it from the elements.
Step Four: Curing The Concrete
The concrete driveway will need to be cured for a few days before you can drive on it. Make sure that you follow the instructions provided by your concrete contractor so that your driveway is properly protected and lasts for many years.
Step Five: Cleaning Up After Your Concrete Driveway Installation
After the concrete driveway installation, you should clean up any leftover concrete and debris from around your property. You do not want to leave this stuff laying around because it could attract rodents or other pests that will damage your concrete driveway over time. If there is still some concrete residue left on your driveway after a few days, you can use a concrete cleaner to remove it.
Contact Fontana Concrete Company
Fontana Concrete Company is here for all of your concrete needs. Whether it's a concrete driveway or patio, we can help! We offer concrete installation services throughout California, including Fontana, Kaiser, Colton, and Jurupa Valley. Give us a call at (909) 766-9768 for free estimates.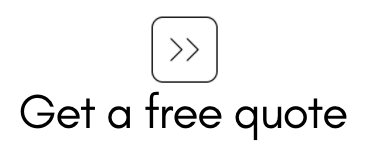 [contact-form-7 id="6" title="Contact form 1"]