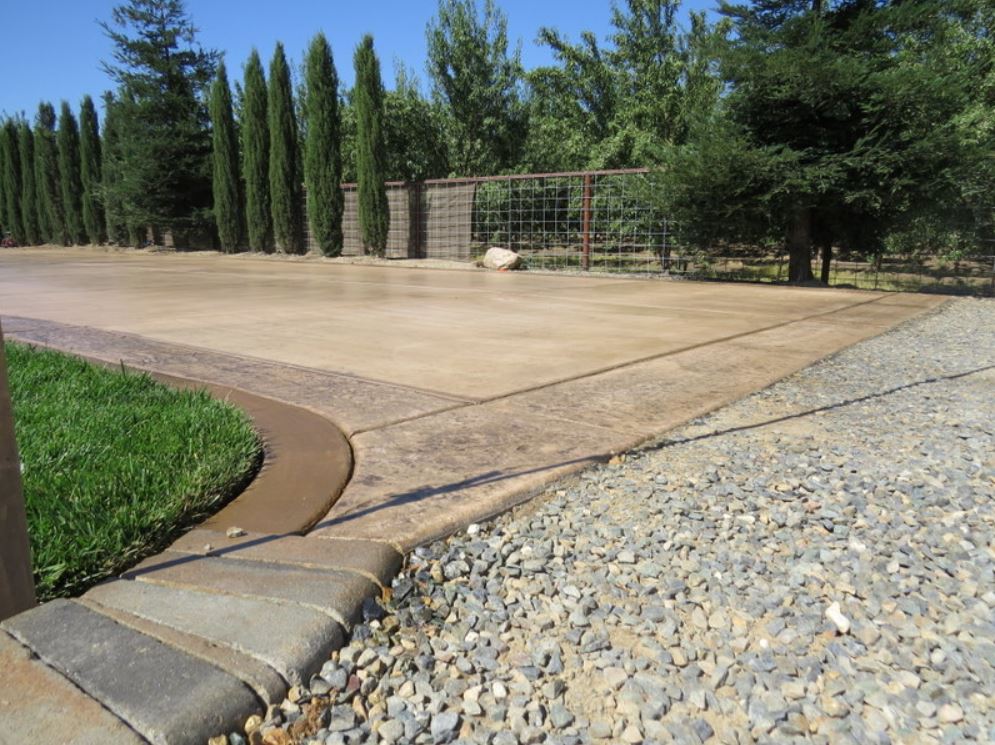 Looking for stained concrete services in Fontana, California? Look no further than Fontana Concrete Company! We are experts in stained concrete and can provide you with beautiful results that will last for years. Our team is dedicated to providing top-notch service and quality workmanship, so you can be sure you're making the best decision when choosing us. Contact us today at (909) 766-9768 to learn more about our stained concrete services!
About Fontana Concrete Company
Fontana Concrete Company is a leading provider of concrete services in the Fontana area. Our team of experienced professionals can help you with all your concrete needs, from pouring a new driveway to fixing a crack in your sidewalk. We provide excellent services, including concrete finishing, stamped concrete, decorative concrete, colored concrete, and more! We're always here to help, so don't hesitate to call us today at (909) 766-9768!
Fontana Concrete Company: The Leading Stained Concrete Contractors
When most people think of concrete, they think of a gray and boring surface. However, concrete can be stained in a variety of colors to fit your style. Whether you want to update your patio or add some flair to your driveway, staining concrete is a great way to achieve a custom look.
Stained concrete is the process of applying stained color to the surface with a sprayer or brush and then sealing it with an epoxy sealer. This results in beautiful stained concrete that will last for years!
Concrete Staining Process
The stained concrete process begins with cleaning and preparing the surface. This includes pressure washing, removing stains from paint or grease, filling cracks or divots in flooring, and other necessary repairs before staining can begin. Then, a color is chosen for the stained concrete design, which will be applied to the area using either sprayer equipment or brushes depending on preference and desired effect. After this, stained concrete is sealed with an epoxy sealer to protect it from scratches or wear over time while also providing extra durability and longevity!
Advantages of Stained Concrete
If you're a Fontana homeowner looking for an affordable and durable flooring option, stained concrete may be the perfect choice for you. Stained concrete is becoming increasingly popular due to its many benefits, including its affordability, durability, and wide range of colors and styles. In addition, stained concrete is easy to maintain and can add value to your home. If you're thinking about installing stained concrete in your home, here are some of the benefits you can expect: 
Affordability
Stained concrete is one of the most affordable flooring options available. It costs significantly less than tile or hardwood floors but offers many of the same benefits. 
Durability
Concrete is a very durable material that can last for decades with proper care. It becomes even more durable and can withstand heavy traffic and everyday wear and tear when stained.
Color Options
One of the best things about stained concrete is its wide range of color options. You can choose any color you want to create the perfect look for your home.
Easy Maintenance
Stained concrete is easy to maintain and doesn't require a lot of upkeep. A simple sweep or mop will keep it looking clean and new.
Aesthetics
Stained concrete can add a touch of elegance and sophistication to any home. It's perfect for homeowners who want a unique and stylish flooring option that won't break the bank.
Disadvantages of Stained Concrete
Although stained concrete is a popular flooring option, it does have some disadvantages. The biggest drawback of stained concrete floors is that they aren't as durable as tile or hardwood floors. Stained concrete can crack over time and will require repairs if this happens to your home's stained concrete.
In addition, stained concrete can be difficult to clean if not done properly. If the sealer isn't applied correctly or if it starts to wear off over time, the stained concrete may become stained and dirty-looking.
If you're thinking about installing stained concrete in your home, be sure to weigh the pros and cons carefully to make sure it's the right choice for you. Fontana Concrete Company can help you make the best decision for your home and provide expert stained concrete services that will last for years!
Contact Fontana Concrete Company
If you need stained concrete services in Fontana, CA, contact the experts at Fontana Concrete Company. We offer a wide range of stained concrete services that will meet your needs and budget. We also provide expert installation and maintenance services to ensure your stained concrete floors look beautiful for years to come! Call us today at (909) 766-9768 for free quotes.